The Phoenix Ballroom is the Laramie Plains Civic Center's most versatile venue. This public facility can accommodate a variety of events such as music performances, theater productions, lectures, meetings, birthdays, graduations, weddings, as well as religious services.
Special recognition to Wyoming Cultural Trust Fund whose support made this possible.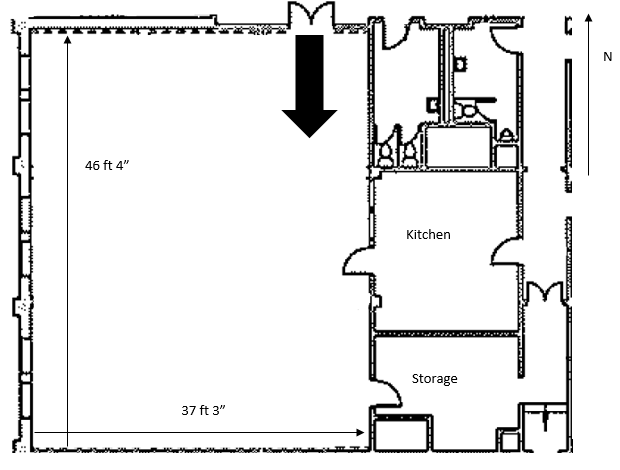 Capacity
225 people - No fixed seating
105 people - Tables and chairs
Approximate Measurements
1783 sq. ft.
Current Activities
Current facility users include Divine Solutions and Yoga.
Rental Rates & Availability
During public hours:
Regular rates: $75/hour; $600/day

Non-Profit rates : $50/hour; $400/day
After public hours:
Regular rates: $90/hour; $720/day

Non-Profit rates : $60/hour; $480/day
Public hours are Monday through Friday 8am to 5pm and Saturday 12pm to 4pm.
Please note that alcohol is not allowed in the building without proper permits.